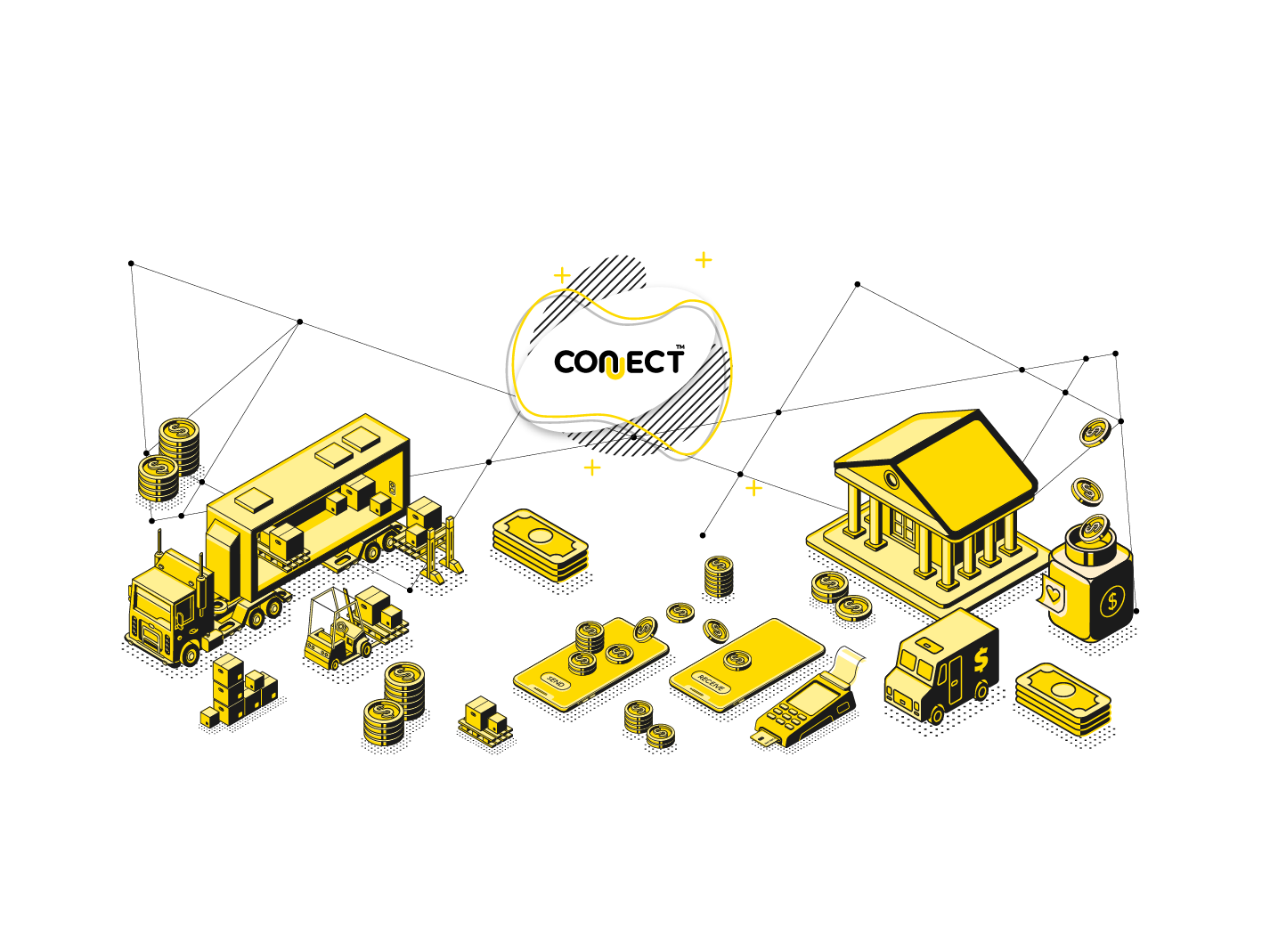 Overview
A Country without barriers
Circle FinTech Ltd (Circle) is a financial inclusion company aimed to provide a unilateral backbone for financial services. The goal is to ensure the facilitation of financial services between the formal and informal economies so that they can transact on a unified plane. The current situation is such that due to specific technology constraints by the market incumbents, it becomes overly expensive and impractical for the stakeholders to maintain a competitive advantage that also results in slower market reactivity. Besides, more issues like the absence of a comprehensive, interoperable network which is fully inclusive, creates a vacuum that has a very negative impact as it prevents the growth of the economy at large. Moreso, it gets in the way of decentralisation which Circle thinks is needed to increase the livelihood of the masses.


Circle is committed to aggregate partner Banks, Non-Banking Financial Institutions (NBFI), Mobile Financial Services (MFS), MicroFinance Institutes (MFI) and Insurance underwriters for the creation of a truly interoperable network, one that blends the physical channel with that of the digital into a seamless marketplace.

Scope of operation
- Send and Receive money
- Pay and Get Paid
- Savings and Investments
- Borrowing and Lending
Schedule Appointment
Talk to us. Help us understand your needs and provide you with the exact services you need.
Executive Summary
At present, paper money has reserved its standing as the most widely used currency of payment in Bangladesh, while the rest of the world is rendering it as an antiquated coupon of transaction. Plastic money, in the form of debit and credit cards, has gained popularity since the last decade in Bangladesh and has built its way into the mainstream over the years. However, lack of infrastructure and irrational regulatory constraints has had a limiting effect on the growth of debit and credit cards. Mobile Banking is an emerging concept in Bangladesh. Banks and other financial institutions have been delving into it since 2012 and substantial signs of progress have been witnessed since then. However, due to vendor locked environment and limitations in technology, cross-platform transactions, i.e. transfer of money from one mobile banking channel to another and/or rapid Point of Sale Model in a mobile arena still remains a daunting task. Mobile Banking the term coined in Bangladesh has always been marketed and perceived as a Transfer Mechanism without stepping into the Bank. More recently the market has an effort for towards payments, even though there is still a large portion of the addressable market that remains untouched. There is virtually no effort towards savings and investment and borrowing and lending schemes at a digital level.
Bangladesh is a very price sensitive market. Banks have too much red tape to actuate any true innovation which will lead towards cost-effective simpler products. Whereas MFS providers are lacking because their modalities are too limited in scope. MFS incumbents take advantage of a service distribution channel that ranges around 180K countrywide that allows them to be a strong provider of ATM-like services that achieve transmission of money in a cash-digital-cash format. However, they are still lagging behind on the payments segment with about 35k merchants and growing. Point to be noted is that they only entertain B2C payments and not B2B.
Bangladesh currently maintains the growth of over 7.0 GDP and has been heralded to be the top 5 most rapidly growing economies in the world by the World Bank and the Asian Development Bank. The opportunities are immense as nearly all stakeholders in the economy are lacking significantly when it comes to reaching towards a cashless society and financial inclusion.
Circle aims to solve the problems highlighted in broadly a 2 stage solution. The first being an omnichannel turnkey platform that will facilitate transfer, payment, deposit and withdrawal of money across all stakeholders. The second to introduce its own lineup of products and services ranging from Digital wallets, Mobile apps and bank cards that focuses on better fund management with vivid visibility, promotes savings and investments even with the smallest denominations and finally offering borrowing and lending schemes that will be focused around alternative financing models such as mutual funds and crowdfunding.
Instant Transmissions
Ubiquitous cash flow
"Money is a concept that is able to compensate us for the things we need"
- Redwan-ul K Ansari
Money does not need to be physical neither does it need to be visible. Only ubiquitous cash flow can really give this country the freedom it needs.
Fully Inclusive
NO Discrimination
Everyone deserves the enlightenment of Circle. It is no longer an option to say that a half-hearted try was the best try. Connect pledges to provide for all the players in the market and help them reach their true potential.
Zero Barriers
'NOT ONLY' Smartphone
70% of the mobile users are still on features phones. Therefore, we have developed 'Connect SmartTag' in order to digitize the livelihoods of this market.